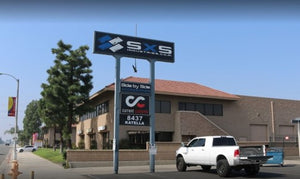 SXS Precision Machining
Manufacturing division is a niche
precision machine shop with unique capabilities serving the Aerospace, Defense and Medical industries.
Born from a necessity to service the Off Road recreational industry it soon morphed into a full high precision Aerospace focused machine shop. What do you expect from a partnership team with close to 80 years combined Aerospace experience!
SXS Instagram